Volume of Motion Longitudinal Reports

As you participate in Reach experiences, your progress is tracked in longitudinal volume of motion charts. Pan, zoom, and gain insight on your journey to better shoulder health.
Volume of Motion Session Reports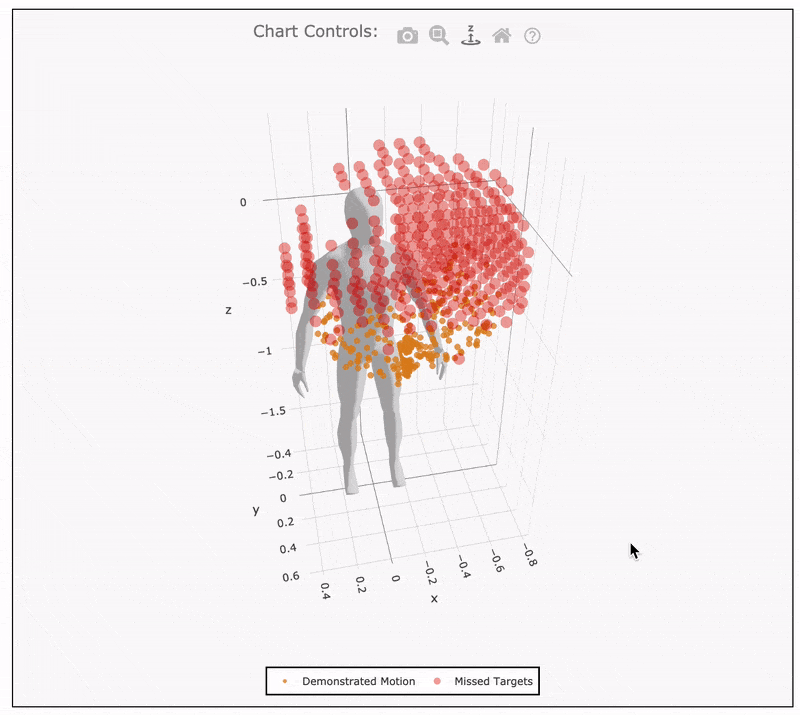 Fire up your 3-dimensional session report to view precise motion data. See what Reach targets you have hit, and which you have missed.
Velocity Reports (Coming Soon)

Soon, the Reach system will support velocity reports, which help you identify VR experiences that best motivate accuracy and agility.